Adding Believability to The Hunt For Red October
In April 1989, production began on the principal photography of the film The Hunt for Red October, an adaptation of Tom Clancy's first book of the same name. But before production started, Lillian Michelson had lent her contacts and expertise to make sure that the audience for the film would believe that the story took place in American and Russian submarines during the Cold War. It wasn't an easy task since much of the technology and infrastructure was considered top secret at the time.
Lillian Michelson remembers:
"For The Hunt for Red October, I knew people from the Tass News Agency in New York, because they had helped me on White Nights, but they weren't exactly ready to give me up-to-date information on Russian atomic submarines."

"My friend's babysitter's father was a U.S. Navy submarine captain, and for some unknown reason—I haven't figured this out yet, and I hope he doesn't see this— he was allowed to go in and out of Russia the way I go in and out of my office. I asked this kind captain the next time he went into Russia to get what he could on Russian Navy bases and Russian admirals' offices, and since he was there under Russia's invitation, he had access to all of these places. It was easier for him to get the information than for me, so he helped greatly."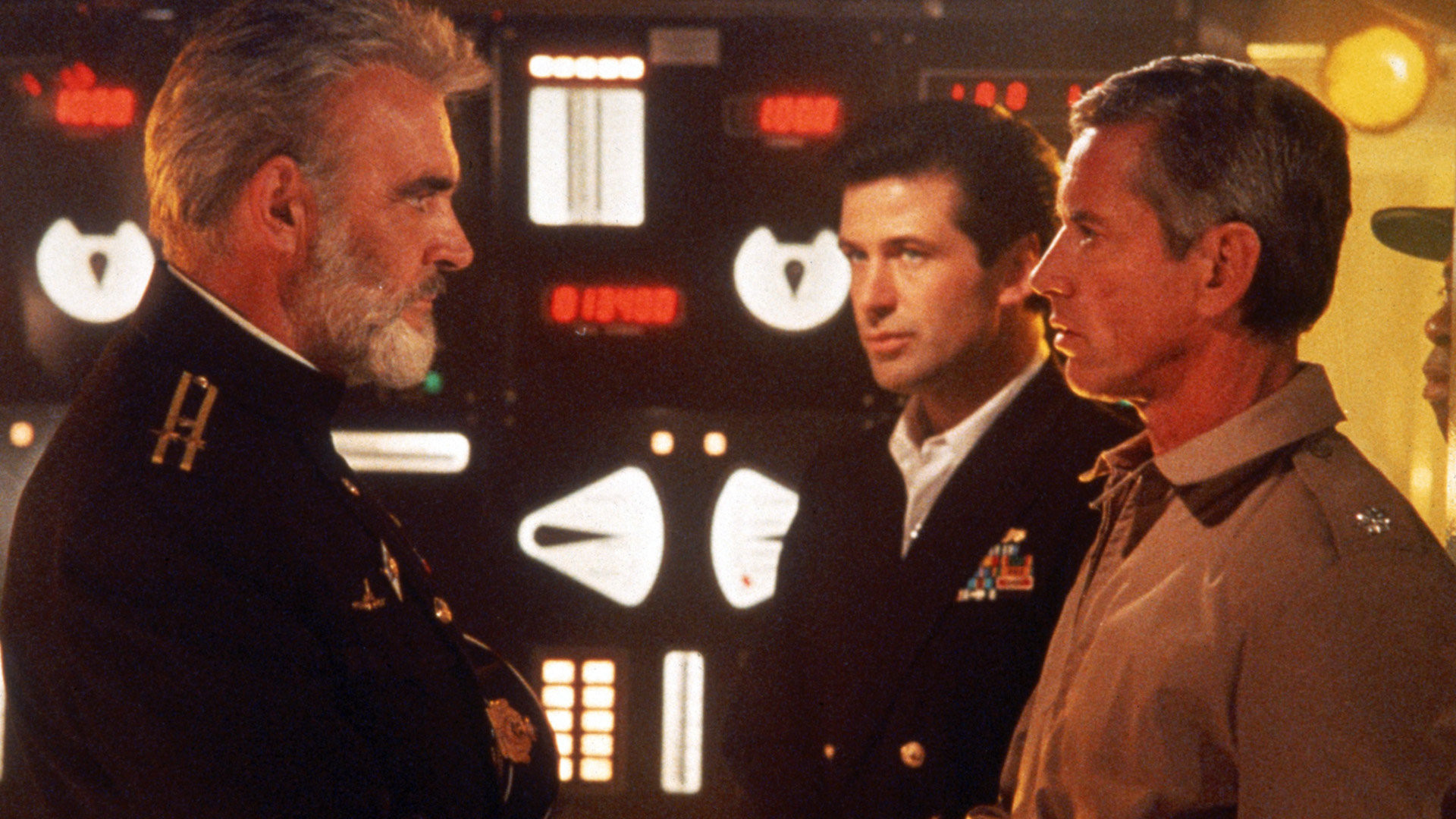 Production Designer Norman Newberry knows how valuable it is for a film's research to be exact and he laments that film research libraries are now largely gone.
"Everybody used to use the research library, and it's really an important place, especially to designers because it's the rock that they base their foundations on for their sets. Everybody was familiar with the research libraries that were in their studios, and everybody was familiar with Lillian Michelson because she had one of the better research libraries."
"She was like a bulldog holding on to your pants leg with her teeth. She would never give up on finding something. No one was better than Lillian at finding something that you weren't allowed to see. If you needed to see the inside of the CIA, Lillian got photographs of the inside of the CIA from an Army general who had a friend who was a doctor in Washington DC who knew a doctor here in Los Angeles that Lillian knew. She had this charm and this ability to get to the context that you needed to find the information. Not only that, she hung on until she got it. You were pretty well guaranteed at getting whatever you wanted if you went to Lillian and said, 'There's one thing I can't find. Do you think you could find it?' That was the big challenge for her. Of course, she can find it."
"Unfortunately, slowly but surely, all of the research departments started folding up and going away because they weren't economically sound. You couldn't make money with a research library. A large studio making a lot of movies could write the cost off on several movies. But they started changing the way they did movies, and each individual film was its own production, with its own need to show a profit and to keep track of its costs. No single film could support a research library, and so they started shutting down. Lillian kept hers alive by magic. She kept moving it around in different places where she didn't have to pay rent and getting volunteers to help her out and making it work, but the most important thing about her library was Lillian herself because she made it happen."
Thanks for reading today's #ClassicFilmFriday post. If you enjoyed it, please share. Harold and Lillian: A Hollywood Love Story opens on April 28 in New York's Quad Cinema. Sign up to our email list to find out when the film is available in your area: http://haroldandlillian.com/ #haroldandlillian