When Harold Met Star Trek: The Motion Picture
"I was in Alabama working on a picture when I got this call. Everybody looked at me as though I was an important person, because I mean, Star Trek: The Motion Picture was really big. I wasn't a Trekkie. I hadn't seen hardly any of the series."-Harold Michelson
"Robert Wise wanted him very badly. I was a Trekkie. I love science fiction. Harold said, 'I don't like science fiction, all this make-believe up in space. It's all real fake stuff.' I did want him to work on this picture because I thought it would be really fantastic. He could use his inventive mind to build a universe out there."-Lillian Michelson
Paramount Pictures released Star Trek: The Motion Picture in 1979, but it was a long process from the end of the first series, which ran from 1966-69, to the first feature film. A feature film script had been in the works starting in 1975, but with the release and massive success of Star Wars in 1977, Paramount believed that another space-themed movie would not be successful. They turned their attention to making another TV series, Star Trek: Phase II instead. With the subsequent success of Close Encounters of the Third Kind, Paramount again changed course and scrapped the work done to create the TV series and went full steam into reworking scripts into a feature film.
Harold Michelson shares his memories of working on the film:
"When I came back to LA, they told me that this was once going to be a TV series. They had already done some work on it, so when I got there, the first thing I had to do was look around the scene and see what I could use because we evidently had enough money to start from scratch, but I wasn't used to that."
"I designed a clear plastic or Plexiglas engine. It wasn't based on any scientific fact. I designed the engine, and they put this lighting in it. It had a long tube going back towards the tail of the ship. I went ahead and made it in forced perspective, which means smaller and smaller and smaller."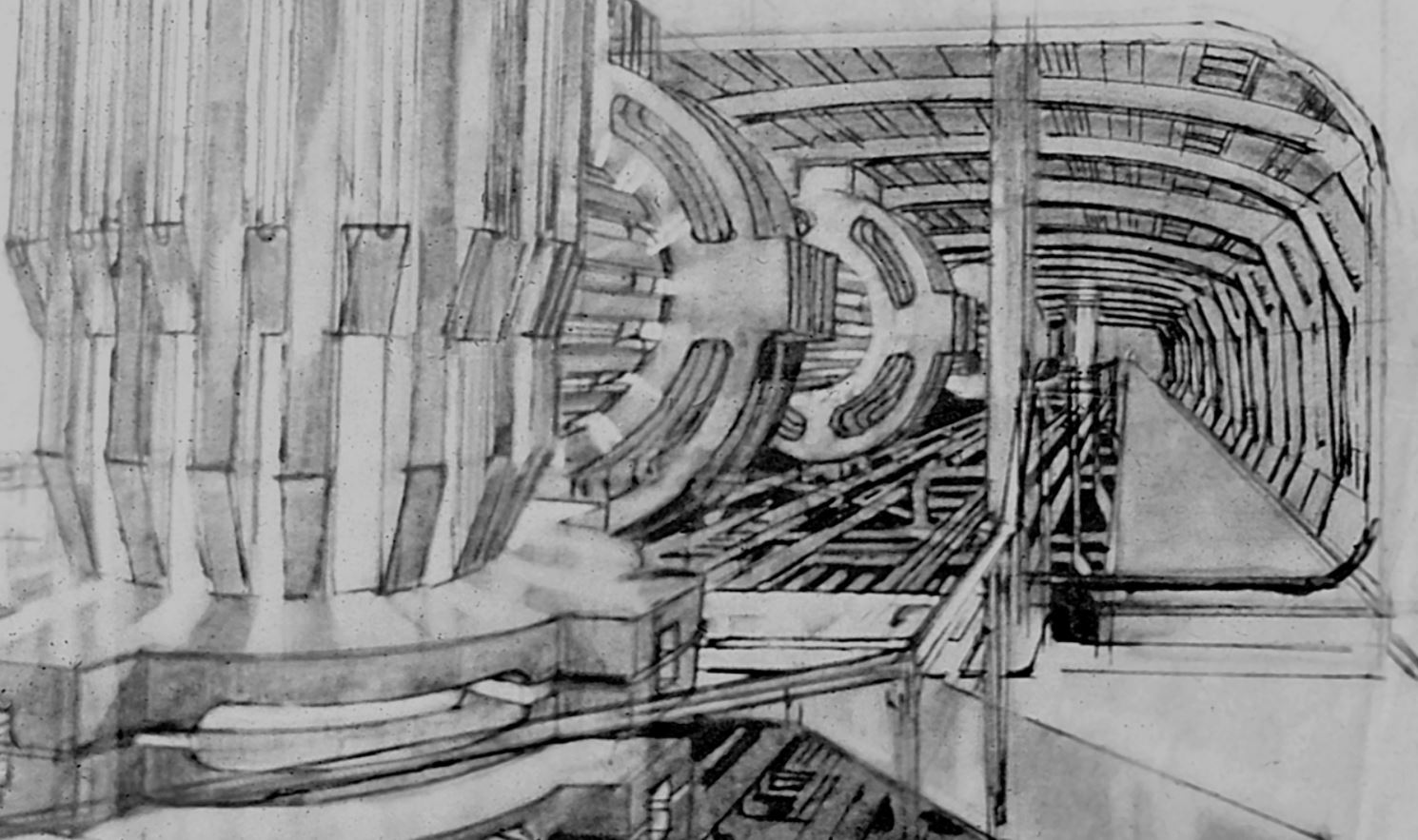 "There was a ramp on the side, where we had a five-foot man and four foot, and a young boy. They had to make special costumes for them. They were working on the engine and this was all forced so it looked much bigger than it was.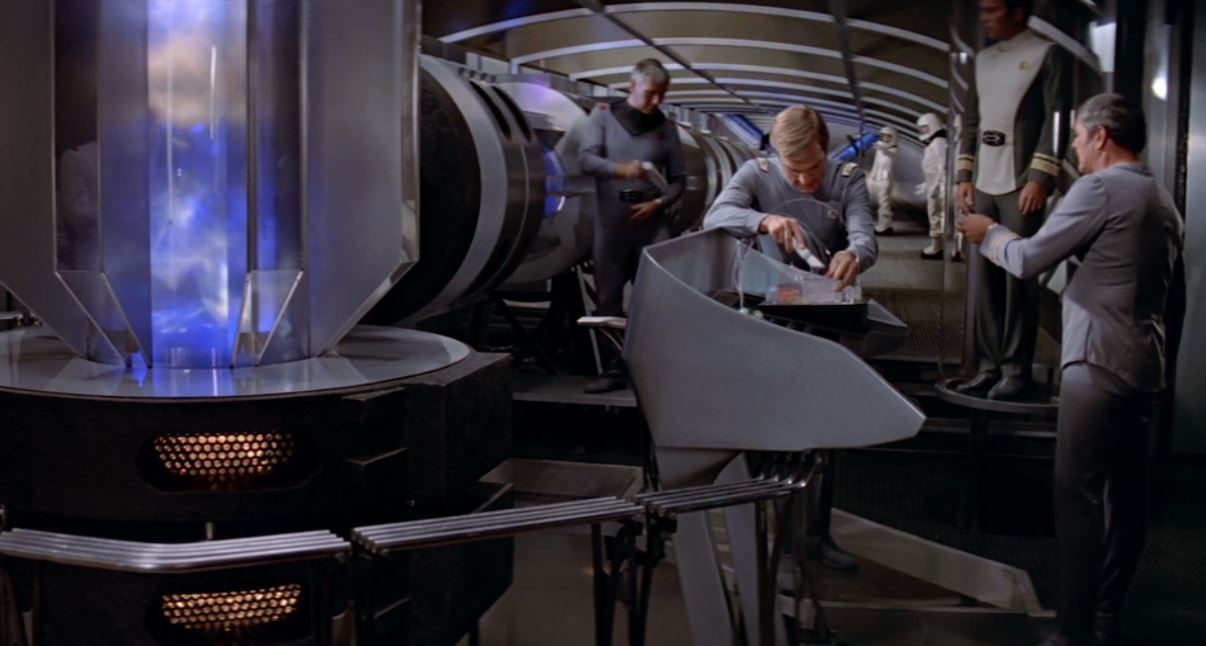 A constant problem for the production designer and art department was script revisions. "A lot of things that were going to happen were written and then un-written, until finally I was supposed to design the final ship, where a Voyager of V'Ger sitting in the middle of it, and I was at a loss. Nobody would tell me what the picture's all about, so it was kind of difficult. I knew whatever this thing was, it had to be the grandest-looking in scale that you could have. After a while, you're kind of numb to what you want to do. What you want to do is get it out. They were working 24 hours a day.They had a Christmas release date."-Harold Michelson
Paramount released the film on December 7, 1979, and it was met with mixed reviews from critics. The film's original production budget was $15 million, but had ballooned to over $40 million before completion. Though it fell short of the studio's revenue expectations, it was the fifth-highest-grossing film of 1979. Harold Michelson's work earned an Academy Award nomination for Best Art Direction, though he didn't win. "It's funny, when somebody would say, 'What have you done?' and I'd say, 'I've done the Star Trek movie,' all of a sudden you're elevated. Those are the things that get you jobs. I worked on an awful lot of bombs that I wouldn't even mention, and I did some of my best work on them so, it's political."
This week, La-La Land Records released a vinyl edition of the 2012 re recordings of the expanded Star Trek: The Motion Picture score. Find the recordings here: http://www.lalalandrecords.com/Site/STM.html
Learn more about Harold and Lillian Michelson's work by seeing the documentary Harold and Lillian: A Hollywood Love Story when it hits theaters starting April 28, 2017 at the Quad Cinema in New York City. Sign up for our email newsletter to find out when the film may be in your city: http://haroldandlillian.com/
#haroldandlillian #classicfilmfriday